May we please ask ladies to use specific tags and not just spam ones like burp and belch in videos unrelated to the burp fetish which causes them to needlessly get indexed and shown along actual burping videos in searches. E.g. check this out: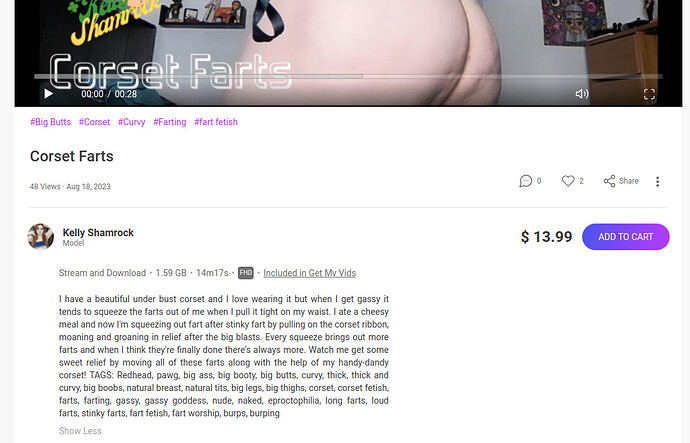 There's no reason Kelly had to do that as there are almost certainly no burps in this farting video.
Also I would like to say Clips4Sale's search has turned shitty because I could usually reliably find burpjob content by using terms together like "burp cock" but now the engine has lost its sense of intuition and instead found any old video description where those two words occur in the text. Fix it C4S back to what it was, for the good of mankind!